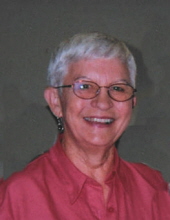 Obituary for Betty Jane Hicks
Betty Jane Hicks, age 82, passed away to her heavenly home on May 27, 2019, in Athens. She was born on August 10, 1936 to Clifford Austin Lott and Jewell Abbott Lott, in Dallas, Texas.
She was preceded in death by her parents; her husband B.J. Hicks; her brothers, Ray Lott and Bennie Lott; her great- grandson, William Michael Hilgers.
Betty was always an active and full of life person. She was very outgoing and never met a stranger. She was a joy to be around and had many friends. She was an early member of the Living for the Brand Cowboy Church of Athens. She was a dedicated member there until she became ill and could not go to church on her own. Her loving and caring sister, Della, then began to take Betty with her to her church at Fellowship Baptist Church in Athens. Betty worked many years as a bookkeeper and property manager. She was very active in the Athens community, serving on the board of directors for the Athens Chamber of Commerce, and was co-chairperson for the United Way. Her and her husband B.J. were long time members of the East Texas Out Door Club. They enjoyed traveling, camping, canoeing, backpacking, hiking and exploring the outdoors. B.J. and Betty were married for 60 years, and on Monday they were re-united in Heaven.
Survivors include her two sons, Gary Hicks and life partner Kay Boyd, David Hicks and wife Cheryl; five grandchildren, ten great-grandchildren; her sister, Della Paroline and Betty's twin brother, Bobby Lott; also surviving are numerous nieces, nephews and cousins.
Graveside services will be held at 11:00 AM on Friday, May 31, 2019 at Oaklawn Memorial Park under the direction of Autry's Carroll-Lehr Funeral Home.
Previous Events
Graveside
Oaklawn Memorial Park
3100 FM 317
Athens, TX 75751