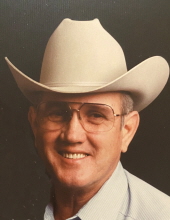 Obituary for Jimmy Dwain Fulton
Jimmy Dwain Fulton, age 86, passed away on June 14, 2020 in Tyler, Texas. He was born on May 12, 1934 to Elbert and Ressie Nalls Fulton in Athens, Texas.
He was preceded in death by his parents; son, Gary Fulton; brother, John Fulton; daughter, Cindy Garcia.
Jimmy had many special names that he was called, Jimmy, J.D., Dad, Poppie and a few more. He was a mason in Mesquite and Brownsboro lodge, along with Scottish Rite in Waco. He owned his own business and was a self-employed truck driver, bus tours, and several years in law enforcement captain with Mesquite PD. He was also a farmer and welder. He could be very generous or very cantankerous and everything in between. He loved being outside on his tractor, fishing and watching the birds, and checking his game camera with all of his deer and critters. He loved his family and all of his grandbabies. He was God fearing and knew where he was going where no storm clouds rise and uncloudy days.
Survivors include his loving wife, Betty Fulton; sons, Mike Fulton and wife Deann, Butch Fulton and wife Glenda; daughters, Cheryle Evans and Carolyn Hamilton and husband R.B.; numerous grandchildren and great grandchildren; brother, Kenneth Fulton and wife Frances; sister-in-law Ruth Fulton.
Visitation will be on Wednesday, June 17, 2020 from 8:00-5:00 PM, with the family being present from 3:00-5:00 PM. Graveside services will be held on Thursday, June 18, 2020 at 11:00 AM at Shelby Chapel Cemetery, with Rev. Richard Fulton and Rev. Larry Tart officiating. Arrangements are in the care of Autry's Carroll-Lehr Funeral Home of Athens.


Previous Events
Visitation
Autry's Carroll-Lehr Funeral Home
1910 E Tyler St.
Athens, TX 75751
The family will be present from 3:00-5:00 PM
Graveside
Shelby Chapel Cemetery
FM 1616
Athens, TX 75751