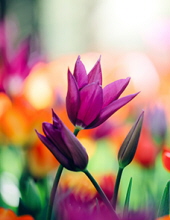 Obituary for Joan Dungan
Joan Dungan, age 89, passed way on May 20, 2020 at her home in LaRue, Texas. She was born on December 15, 1930 in Athens, Texas to Luther A. and Mabel (Jenks) Norris.
She was preceded in death by her husband, Elmer Dungan; her parents, Luther A. Norris and Mabel (Jenks) Norris; her siblings, Lowell Norris, Laverne Anderson and Marilyn Johnson.
Joan was a long-time resident of the LaRue area. She was well known and loved in the community. She was a social worker by trade, helping and caring for many people during that time. She was a loving person who loved her family, neighbors and church family dearly. She will be greatly missed.
Survivors include her sons, Melvin Dungan and wife Creta, Dana Dungan and wife Cheryl; her grandchildren, Melanie Mekalip and husband Greg, Keith Dungan and wife Lydia, Beth Bragdon and husband Justin; her great-grandchildren, Michael, Matthew, Makenna, Garrett and Cooper; her niece, Anita Shell and husband Rick and son Cory.
Open visitation will be held on Friday, May 22, 2020 from 8:00 AM to 5:00 PM at Autry's Carroll-Lehr Funeral Home. There will be private burial at Oaklawn Memorial Park in Athens.


Previous Events
Visitation
Autry's Carroll-Lehr Funeral Home
1910 E Tyler St.
Athens, TX 75751