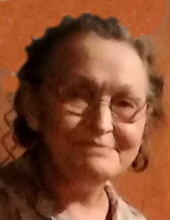 Obituary for Judy Lynn Poston
Judy Lynn Poston age 66, passed away on June 3, 2019 in Athens, Texas. She was born on February 23, 1953 to Altus and Gladys Pennington Quinn.
She was preceded in death by her parents; her brother, Willie Smith; her sister, Rita Hanks.
Judy was a wonderful person who loved and helped everyone around her. She was a very hard worker all of her life. She was a medication aide for local nursing homes and home health. She loved her work and her patients. Judy was a member of First Baptist Church of Trinidad.
Survivors include her husband of 50 years, Billy Poston; her daughters, Delia Poston, Theresa Luten and husband Ron; her son, Waylon Poston; 7 grandchildren, 4 great grandchildren and numerous nieces and nephews. Also surviving is her sister, Oralee Richardson.
Visitation for Judy will be on Thursday, June 6, 2019 from 5:00-7:00 PM at Autry's Carroll-Lehr Funeral Home. Graveside services will be held on Friday, June 7, 2019 at 10:00 AM at Ash Cemetery in Athens.
Previous Events
Visitation
Autry's Carroll-Lehr Funeral Home
1910 E Tyler St.
Athens, TX 75751
Graveside
Ash Cemetery
1
Athens, TX