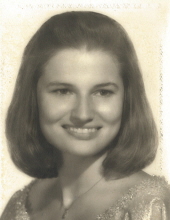 Obituary for Phyllis "Granny" Dӓmm
Phyllis "Granny" Dӓmm passed away to her heavenly home on December 27, 2018 in Athens with her family by her side. She was born on September 30, 1952 to William Wade McIver and Florine Franklin McIver.
She was preceded in death by her parents.
Phyllis worked in the medical field for 25 years. She met the love of her life, John, while they both worked as nurses. They were married for 23 years. John took care of his wife and loved her like his queen for all those years and stood by her side always, especially in her last days. Phyllis enjoyed making crafts for the local crisis center. She had a special box that she would make covered in colorful printed duct tape. Everyone that received one felt special and loved. Phyllis had a heart of gold and she loved people. She never met a stranger. Her sweet spirit will be greatly missed by everyone who knew her.
Survivors include her sweetheart of 23 years, John Dӓmm; her daughters, Theresa Dӓmm, Jennifer Sherman, Mary Gaines and husband Patrick, and Judy Seay; her sons, John Dӓmm Jr. and wife Tammy, Edward Dӓmm and wife Stacy; numerous grandchildren and great-grandchildren; her six brothers and sisters.
Visitation will be held from 4:00-6:00 PM on Sunday, December 30, 2018 at Autry's Carroll-Lehr Funeral Home. Graveside services will be at 11:00 AM on Monday, December 31, 2018 at Rock Church Cemetery in the Blackfoot Community.
Previous Events
Visitation
Autry's Carroll-Lehr Funeral Home
1910 E Tyler St.
Athens, TX 75751
Graveside
Rock Church Cemetery
N/A
Montalba - Blackfoot Community, TX 75853