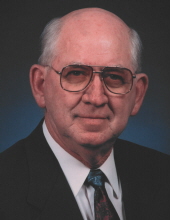 Obituary for Tommy Clay Estes
Tommy Clay Estes

Clay was born in Sherman. Texas, on April 8, 1936 to Glen W. and Birtie Smithson Estes. Clay passed away June 9, 2020, from complications of diabetes and Parkinson's.
His parents and three brothers, Waford, Ned, Don, preceded him in death. Clay is survived by wife of 65 years, Peggy, son Stephen Clay, wife Cathy, son Jeffrey Scott, wife Kim, grandson Adam, wife Lindsey, granddaughters Karen Estes Parker, husband Craig, Madison Estes, great grandchildren, Trenten, Jonah, Noah, Eli, Jayden, Ella Estes, Laney Taylor, Casen, Camden Parker, brother Bob, numerous cousins, nephews, nieces and sisters in law.
During his senior high school year, Clay joined Naval Reserve. After the Korean War was over, he enrolled at Arlington State College attending school in day and working nights on flight line at Ling Temco Vought in Grand Prairie. While working on a F84 ThunderJet, he was pulled up into the nose cone of the plane in a freak accident. Worker in cockpit stopped the engine as he hit, but Clay remembered the rings sliding off his fingers. His nervous system and hearing were affected, and he received medical discharge in 1961 from Naval Reserve having served 7 years, 10 months, 8 days.
Clay graduated from Sherman High School, and Arlington State College in Electrical Engineering Technology, Henderson County Junior College Associate of Applied Science Real Estate, East Texas State University Bachelor of Science. He worked at Federal Aviation for 5 years, and was Director of Maintenance and Services, Shrine's Bums Institute, Galveston, before following an interest in real estate. With time and experience, he earned Salesman, Broker and Senior Appraiser Licenses. In 1972, Clay joined First National Bank, Corsicana, TX., as Chief Appraiser. In 1980 Clay started his own appraisal business. For over 35 years he did appraisals for varied private and corporate clients. Clay taught Continuing Education Real Estate classes at TVCC and weekend classes for American Business.
Clay gave time and experience in service to the communities and organizations where he lived. He helped establish Disciples Clinic and served as Chairman of the Board at Disciples Clinic, First Christian Church, Henderson County Appraisal District, Malakoff ISD. He served as Director on Malakoff Chamber of Commerce, Henderson County Board of Realtors, Old Reliable Mortgage Co. He was a member of the board of Family Peace Project. He was a member of First Christian Church, Athens, Masonic Lodge #165, Scottish Rite, Shrine El Mina Temple. As a Shriner, he was in the Clown Division, and true to his fun-loving nature, searched the crowd for any lady who would fit the generous size three cup bra he waved about.
Memorial Service will be held at First Christian Church in Athens a t 2:00 P.M. Sunday, June 28. Any memorial may be made to Disciples Clinic or Family Peace Project. Arrangements are in the care of Autry's Carroll-Lehr Funeral Home.


Previous Events
Service
First Christian Church
900 Robbins Road
Athens, TX 75751